"Shippers will not move us through their facilities faster without economic consequences." Hence... Detention.
If carriers are pressuring shippers today, what will it look like when season comes and true capacity is put to the test. Further, enforcement of the ELD Mandate begins April 1. How will non-compliant drivers react? Will they throw in the towell, putting more strain on capacity?
Currently, we all know of Truckload carriers using Detention fees to move their trucks through more rapidly, but we are now seeing Detention fees on LTL freight. That's right... don't be surprised when you find that rarely seen charge on your next invoice.
While this is a frustration to many shippers, I'll reiterate some of our previous commentary explaining how you may be able to mitigate some of these changes.
As capacity shortages fitler from Truckload to LTL, LTL carriers are becoming more selective today than ever. They are learning quickly from their use of data derived from dimensionlizeres, payment and claims history, etc and... time spent at pickup and your consignee's facility. So, if your freight isn't perfectly square, stackable, dense and indestructable...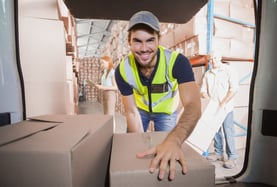 Do what you can to appeal to the carrier by:
accurately describing your freight on the BOL, including dimensions and accurate weight (from a scale)
packaging it in a way that makes it easier for the carrier to handle and reduces liklihood of damage
treat the driver respectfully
by all means...

Don't keep them there any longer than absolutely necessary.
Last, communicate with your carriers to let them know you want to do what you can to become more appealing to them. Find out what factors are impacting their operating ratios most on your account and evaluate what you can do to help them improve.
Feel free to reach out to discuss further.
Marc Wojnowich, Promoter of Shipping Smarter | Recon Logistics